#GOOGLECLOUDJOURNEY:  Six fascinating wishes for choosing employers
Part 2 – Salary
NOTE: If you wandered into this blog series for the first time, I recommend first reading my first post that elaborates on the whole series here
More or less surprisingly, salary was the category that came up the least in the answers. The same phenomenon can also be noticed, for example, in an informal conversation with a group of friends or on social media platforms. Led by the thinking and influencing work of millennials, meaningful work tasks has become one of the most important areas, leaving purely material aspects behind.
Is salary an insignificant factor in today's working life?
From the above, can it be assumed that salary is a completely irrelevant factor in choosing an employer? Absolutely not. From my non-scientific research, it must naturally be taken into account that even though the answers related to salary were the fewest in number, in my classification it fights against entire categories compiled from several answers. As a single, precisely defined theme, compared to, for example, self-directedness or the functionality of teamwork, it came up in reasonably big amounts.
Similarly, the design of questions must be taken into account. They ask about the most important aspects of what the employer offers, which does not bring up all the assumptions at a level deeper. In many cases, it can therefore be assumed to be self-evident.
In view of these circumstances and considering the emphasis on importance in the meaning-speech of current working life, salary was mentioned surprisingly often.
Salary as an enabler of meaning
In my opinion, salary is often seen as a kind of hygiene factor. It is supposed to be high enough to focus on pursuing more important things in (working)life, but it does not add much value to most people unless the number to the assumed median/average is particularly high. Thus, when the salary is too low, it is seen as a negative thing, but when it is just high enough, there is no added value in the employer's brand.
Work just for pay?
One point worth noting is also the view that arose as a kind of antithesis to the speech of meaning, that one goes to work only for the salary and that employment is seen as a completely instrumental means of accumulating financial capital. In this case, meaning in life is often found somewhere else, such as family, free time, and hobbies.
However, human nature is such a complicated thing that in the ideal scenario of meaningfulness of work, a person often also finds meaning elsewhere, just as in the scenario of completely instrumental work, there might also be moments of meaningfulness.
One can also consider whether doing work just for the sake of pay is really a swing of the pendulum to the other side or a fact that has always existed, which in our socially constructed reality has been forgotten in daily thinking.
Summary
Although salary does not appear as often as other things in the priority list of important things in the workplace, it must be at least at a reasonable level – even in those jobs that offer a strong sense of meaning. And for some, it's still one of the most important things in the workplace, and there's nothing wrong with that either!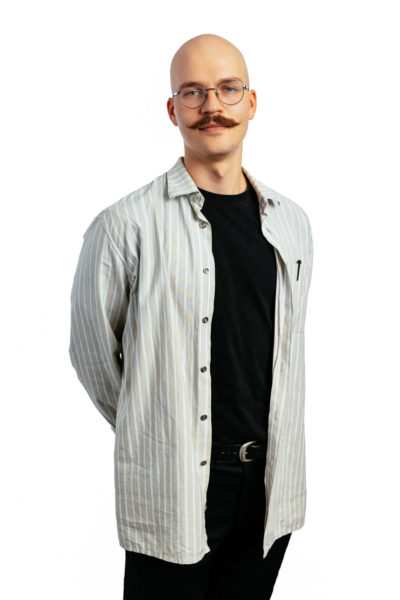 About the author:
Perttu Pakkanen is the Talent Acquisition Lead at Codento. Perttu is eager in making sure that people joining Codento will fit with the values of Codento and enjoy the ride with us. Perttu's passion is to understand what drives people in their career decisions.
Contact us regarding our open positions: