Codento Achieved the Second Google Cloud Specialization: Data Analytics Complements Existing Application Development Specialization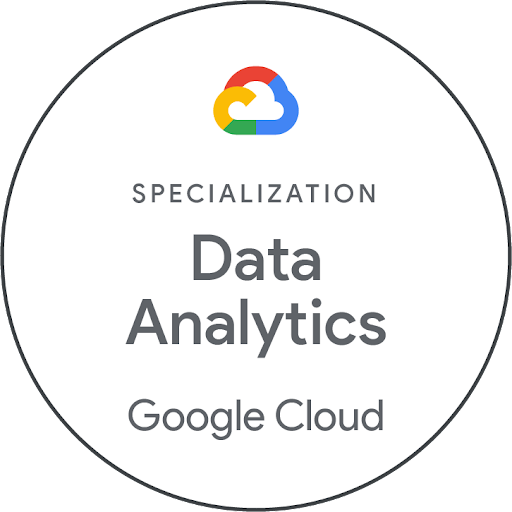 Codento has achieved the Google Cloud Data Analytics specialization in Europe, the Middle East and Africa. Partner Specialization, in general, is the highest technical designation a partner can achieve on Google Cloud.
Prior to this Codento has obtained a specialization in application development and now together with these two capabilities Codento stands out as a unique vendor in the whole Nordic to transform digitalizations with modern cloud native applications and data platforms to enable ground-breaking user scenarios utilizing capabilities like artificial intelligence.
A specialization is designed to provide Google Cloud customers with qualified partners that have demonstrated technical proficiency and proven success in specialized solutions and service areas. A specialization signals the following capabilities of a certified partner:
Dedicated technical credentials earned by our consultants in the specialization area
Number of customer success stories, acknowledging that Google technology and our services have addressed a business need
Number of customer engagements with our documented approach to our design, build, and implementation methodologies
Business plan with our capacity and investment in the specialization area
Partners who achieve the Data Analytics specialization have demonstrated success with ingestion, data preparation, store, and analysis using Google Cloud technology. Consultants have achieved adequate number of Professional Data Engineering certifications.
A specialized partner is competent with Google Cloud capabilities, including:
BigQuery:Data warehouse for business agility and insights.
Looker: Platform for BI, data applications, and embedded analytics.
Dataproc: Service for running Apache Spark and Apache Hadoop clusters.
Dataflow: Streaming analytics for stream and batch processing.
Dataform: Build, version control, and deploy SQL workflows in BigQuery.
Pub/Sub: Messaging service for event ingestion and delivery.
Cloud Data Fusion: Data integration for building and managing data pipelines.
Data Catalog: Metadata solution for exploring and managing data.
Cloud Composer: Workflow orchestration service built on Apache Airflow.
Dataprep: Service to prepare data for analysis and machine learning.
Dataplex: Intelligent data fabric for unified data management across distributed data silos.
Analytics Hub: Service for securely and efficiently exchanging data analytics assets.
Looker Studio: Interactive data suite for dashboarding, reporting, and analytics.
Google Marketing Platform: Marketing platform unifying advertising and analytics
BigLake: Storage engine for unifying data
"I am super-proud of our team to achieve this important milestone as one of Nordics' leading Google Cloud consultant companies. I also want to thank our customers for taking a leap with us to Google Cloud and Google's team providing professional and intensive support during our Google Cloud journey.", summarizes Codento's CEO Anthony Gyursanszky.
Contact us for our data analytics services on Google Cloud: