#GOOGLECLOUDJOURNEY: Six Fascinating Wishes for Choosing Employers
Part 5 – Know-how and work tasks
NOTE: If you wandered into this blog series for the first time, I recommend first reading my first post that elaborates on the whole series here
The importance of meaningful work cannot be forgotten. In my analysis of an employer's important characteristics, the answers in the Know-how and work tasks category summarize the technical professional's desire to be useful and develop their skills when working on sufficiently challenging puzzles.
In fact, the challengingness and interestingness of the work tasks emerge as the most essential aspect of the employer's offer as a single factor of a category, even though the category of skills and work tasks as a whole remains the second largest of the six larger categories. It is therefore clear that it is not at all secondary to think about what work tasks are done for pay, but rather that getting access to the strangest things and gimmicks can very well be a critical question when choosing a job.
Searching for meaning
Meaning in working life can come from simply being able to use the skills you know to solve various difficult problems. The concept of meaning does not necessarily have to be viewed as a plan of a higher power or through finding the purpose of life, but it may well emerge in a short moment as a result of a single success. However, I am not saying that meaningfulness in (working)life cannot also be found at a higher level.
In many cases, interesting and meaningful tasks mean being concretely helpful. For many experts, it is important that the solution made serves some person or group of people in a concrete problem. Preferably in one that is as revolutionary as possible. So, although coding is, in general, a very fun job, we hope that it also has real benefits for real humans.
Development in professional skills
In addition to solving real problems, the development of professional skills is important. Based on the data of my analysis, for a technical professional, trudging in place is often unpleasant, while learning new things is extremely meaningful.
Skills can be developed in many ways. The ways include courses online, courses in your own studies, certificates, internal company projects, sparring with colleagues, and of course, learning through your work. The organization should be able to offer a balanced package, for example, built from these pieces, sufficiently pre-chewed.
Of course, the aspect of psychological safety must be remembered in this package. Although learning something new requires (and is often desired on behalf of the expert) a suitable challenge, a hard challenge does not always lead to an optimal learning result. The best outcome in learning comes from supporting emotionally and providing enough information and support while the level of challenges is optimal. Not always an easy equation, but if prioritized it's certainly doable by everyone!
Summary
The meaningfulness of work tasks can even be thought of as self-evident, especially when the issue has now been juggled a bit between my synapses. However, sometimes it may be forgotten or overlooked, even though it is a very simple matter. And as seen in the data, experts do not take it for granted. If it was already in mind beforehand, there would be no need to mention it separately in the conversation.
Where technology and customer choices are important in terms of strategy and business, current and potential employees must also not be forgotten. What I mean with this is that the maximum possible involvement of experts in these processes will certainly not go to waste but will be an asset to the company.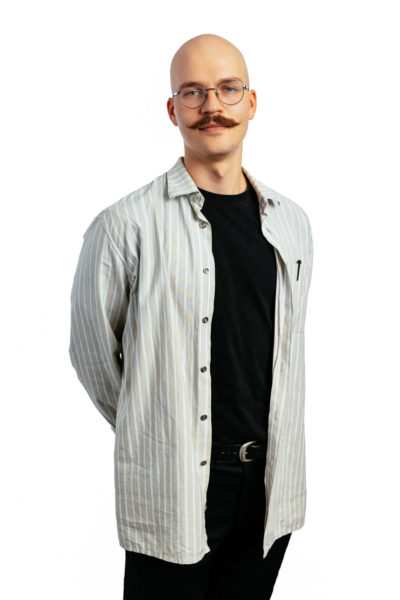 About the author:
Perttu Pakkanen is the Talent Acquisition Lead at Codento. Perttu is eager in making sure that people joining Codento will fit with the values of Codento and enjoy the ride with us. Perttu's passion is to understand what drives people in their career decisions.
Contact us regarding our open positions: