Empathy at Codento
Empathy is one of Codento's three values. What does it mean?
Empathy is (roughly put) the ability to understand another person's thoughts. It's the ability to put yourself in someone else's shoes and see the world through their eyes. Empathy, therefore, requires the understanding that you have a separate mind from another person and that this other person can see things in a different way. This is again an essential part of interaction in working life as well.
Empathy is not only a friendly and caring attitude toward other people. That is just a common derivative of empathy.
Can you separate feelings and rationality?
In everyday speech, one might say that someone is a "rational person" and another is a "feeling person" or that different brain areas produce feelings, and one is more the engine of analytical reasoning. In reality, a person cannot tell these apart. All thinking involves reason and feeling.
Because of this, it is essential that in any job, you know how to recognize not only the logic but also where the thinking comes from in the mind of another individual. The interaction is, therefore, not a neutral exchange of logical arguments.
What does this have to do with technical consulting?
A lot, actually. The customer doesn't just have us as a pair of hands mechanically producing lines of code. We are also there to make changes, offer perspectives and share know-how, among other things. All of this happens in interaction with people, and it goes without saying that the understanding I opened above from another person's point of view makes the delivery considerably easier.
In addition to customer work, Codento also conducts internal development, e.g., regarding service products and various tools. The same principles as in customer work can be applied in this area. Actions are strongly linked to understanding another person's point of view. Not to mention other socializing, culture, and coffee table discussions.
What role does empathy play in the everyday life of Codento?
We hold HR discussions with each consultant three times a year. They comprehensively review the feelings of a person from Codento regarding the client or the project they're working on and Codento in general, themes related to coping and recovery in general, as well as, for example, getting help within the company if necessary. It's not unusual that in these conversations it comes up how easy it is to be at Codento and a lovely group of people. This is not a direct effect of empathy but can undoubtedly be directly derived.
Working life is not automatic and robotic execution, let's leave it to artificial intelligence and algorithms. Empathy is a critical ability in today's working life.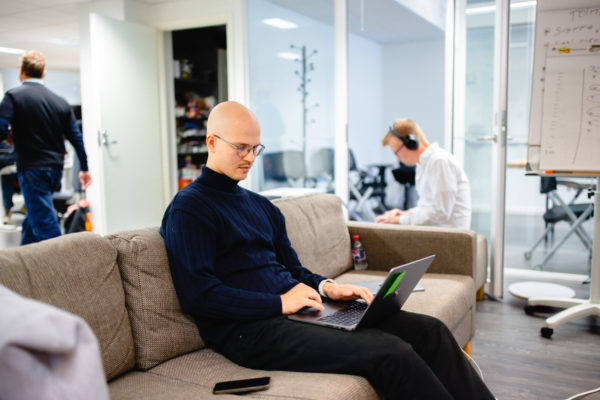 About the author :
Perttu Pakkanen is responsible for talent acquisition at Codento. Perttu wants to make sure that the employees enjoy themselves at Codento because it makes his job much easier.