Stockholm, Sweden, Google Cloud Nordics Summit, September 20 2023
Codento was awarded with the Google Cloud Partner Impact 2023 Recognition in Finland by Google Cloud Nordic team. Codento received praise for deep expertise in Google Cloud services and market impact, impressive NPS score, and achievement of the second Google Cloud specialization.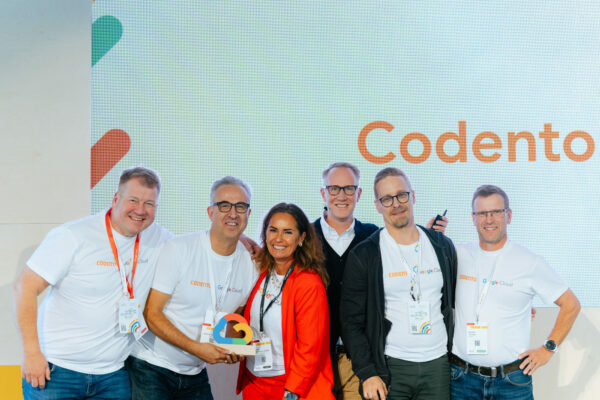 Codento was one of the sponsors of the Google Cloud Nordics Summit in Stockholm which brought the cloud community across the Nordics together in this new era of AI. The event was fully booked already for some time.
Codento has already been serving international clients in Sweden, Denmark, the US, and the Middle East and we will take our further steps for our internationalization leveraging the rapid growth of Google Cloud, which has gained significant momentum in the Nordics. 
According to Codento's CEO, Anthony Gyursanszky, "We are thrilled to the recognition of our work by Google Cloud teams. This announcement means that we are on the right track to further accelerate our growth with Google Cloud based services. Thanks for the Google Cloud team in Finland for an outstanding collaboration and joint journey so far!