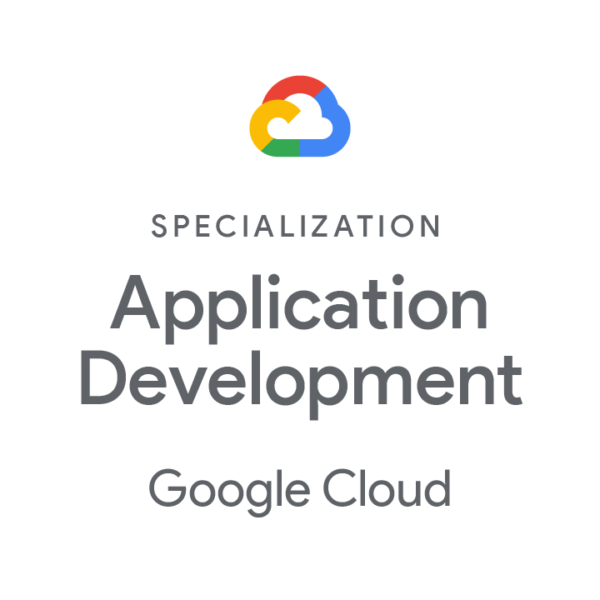 Codento has achieved Google Cloud Application Development specialization in Europe, the Middle East and Africa. Partner Specialization, in general, is the highest technical designation a partner can achieve on Google Cloud.
Specialization is designed to provide Google Cloud customers with qualified partners that have demonstrated technical proficiency and proven success in specialized solutions and service areas. Specialization signals the following capabilities of a certified partner:
Dedicated technical credentials earned by our consultants in the specialization area

Number of customer success stories, acknowledging that Google technology and our services have addressed a business need

Number of customer engagements with our documented approach to our design, build, and implementation methodologies

Business plan with our capacity and investment in the specialization area
Partners who achieve Application Development specialization have demonstrated success in building and managing applications using the best of Google Cloud in both web and mobile environments. Consultants have achieved both Professional Cloud Architect and Professional Cloud Developer certifications.
Specialized partner is competent with Google Cloud capabilities, i.e. Apigee, App Engine, Cloud CDN, Cloud Datastore, Deployment Mgr, Cloud Endpoints, Functions, Cloud IAM, Cloud Pub/Sub, Cloud Spanner, Cloud SQL, Cloud Storage, Kubernetes Engine, Compute Engine, and Container Builder.
"I am super-proud of our team to achieve this important milestone as one of Finland's leading Google Cloud consultant companies. I also want to thank our customers for taking a leap with us to Google Cloud and Google's team providing professional and intensive support during our Google Cloud journey.", summarizes Codento's CEO Anthony Gyursanszky.
Contact Codento for application development with GCP: