My Journey to the World of Multi-cloud: Insights Derived from the Interviews, Part 3 of 4
Author: Antti Pohjolainen, Codento
Background
This is the third part of my four blog post series covering my journey to the world of multi-cloud. The previous postings are here: Part 1 and Part 2.
This post describes some of the insights I gained from the actual interviews. As explained in Part 1, I had the opportunity to interview 11 business leaders and subject-matter experts.  
Benefits of using a multi-cloud infrastructure
Based on the information gathered from the interviews, clients in Finland mostly use one public cloud to handle most of their business workloads. According to current thinking, if the existing cloud provider does not offer a particular service, unique point solutions from other clouds could be added to support the cloud. Thus the complementing technological capabilities from other  cloud providers are the primary justification for creating a multi-cloud architecture.
Contrary to academic literature (for more information, please see Part 2), which frequently lists economics as one of the main multi-cloud selection criteria, the overwhelming majority of interviewees did not regard multi-cloud as a significant means to drive  cost-savings. 
Cost savings are difficult to estimate, and based on the interviews, most of the companies are currently not experts in tracking costs associated with cloud processing. Pricing plans vary between the hyperscalers, and the plans are deemed to change often.
Additionally, the interviewees expressed no concern regarding a potential vendor lock-in scenario. That conclusion is important since vendor lock-in is regarded in academic literature as an important, perhaps the most critical, issue for businesses.
Challenges and risks identified in multi-cloud environments
The most significant barrier to multi-cloud adaption, according to a number of interviewers who represented all groups studied, is a lack of skills and capabilities. This results from two underlying factors:
Customers often engage in learning about a single cloud or, at best, a hybrid cloud architecture, and

The current partner network appears to focus mostly on one type of cloud architecture rather than multi-cloud capabilities.
Finland has an exceptionally high level of outsourcing IT services. The interviews provided evidence that Finland's high outsourcing rate has a substantial negative impact on cloud services.
The hosting of customers' IT infrastructure in data centers and on servers owned by the hosting provider generates a sizeable portion of business for IT operations outsourcing partners. They have made investments in buildings and IT equipment, so they stand to lose money if clients use cloud computing widely. 
The replies gathered were divided between security and privacy issues. Some interviewees ranked cloud security as the top deterrent to using cloud computing for mission-critical applications. None of the IT service providers contacted, though, thought this was a valid worry. 
The public sector – the central government in particular – has been dragging its feet with the cloud adaptation. There are unclear government-wide policies on how to deploy cloud processing, according to some people interviewed, who thought that government organizations were delaying their choice to adapt to the cloud.
Many of those surveyed believed that because there are no established, clear government-wide regulations on how to deploy cloud processing, government organizations were delaying their choice to adapt to the cloud.
Some interviewed people expressed concern that their company or customer lacked a clear cloud strategy, cloud service selection standards, or cloud service implementation strategy. This worry was raised by interviewers from all three groups.
Companies would benefit from having a clearly articulated plan and a list of selection criteria when considering adding new capabilities to their existing cloud architecture because more people are becoming involved in choosing cloud services 
What's next in the blog series?
The final blog post of the series will be titled "Conclusion and recommendations". Stay tuned!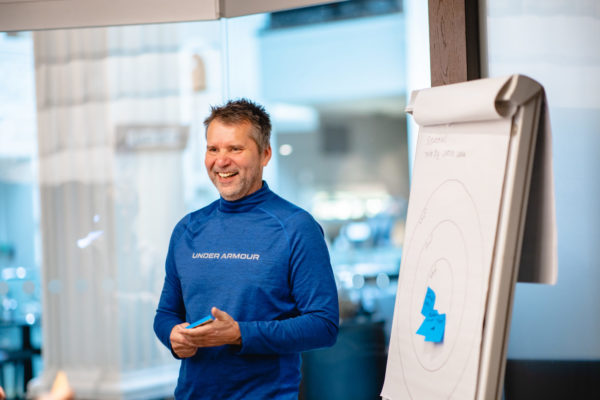 About the author: Antti  "Apo" Pohjolainen, Vice President, Sales, joined Codento in 2019. Antti has led Innofactor's (Nordic Microsoft IT provider) sales organization in Finland and, prior to that, worked in leadership roles in Microsoft for the Public sector in Finland and Eastern Europe. Apo has been working in different sales roles for longer than he can remember. He gets a "seller's high" when meeting with customers and finding solutions that provide value for all parties involved. 
Please check our online event recordings to learn more: